The Millcreek area is a beautiful, natural area just minutes from the heart of Salt Lake City. With stunning mountain views and plenty of opportunities for outdoor recreation, it's the perfect place to spend a weekend or afternoon outdoors. You'll find plenty of things to do near Millcreek, Utah, to get your adrenaline pumping and leave you with lasting memories. Whether you're looking for a relaxing nature break or an adventurous outdoor excursion, Millcreek is the place to be.
Planning a trip to Millcreek? Welcome to your home away from home! Check out our vacation rentals in Millcreek, Salt Lake City and neighboring towns! Outdoor Enthusiasts and Nature Lovers.
Enjoy nature while enjoying all of the comforts of home!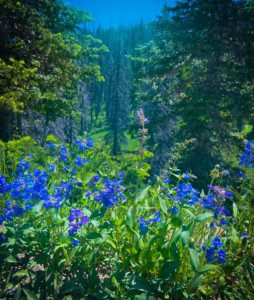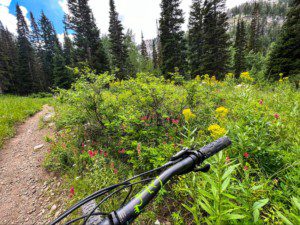 Here are some of the most popular activities to do in Millcreek:
1. Hike the Living Room Trailhead: The Living Room Trailhead is one of the best places to ease into the great outdoors near Salt Lake City. This short and sweet hike is only about 2.5 miles long, but it climbs almost 1000 feet in a short distance, and it packs in plenty of stunning views of the Wasatch Front. You'll get your heart pumping on the way up, but the views from the top are more than worth it.
2. Bike or walk along the Bonneville Shoreline Trail: On a nice day, the Bonneville Shoreline Trail is filled with Salt Lake City residents getting some fresh air. The trail stretches for miles along the Wasatch Front and offers stunning views of the valley below. You can access the trail from several points in Millcreek, so it's easy to fit a walk or ride into your day.
3. Mountain bike through Millcreek Canyon: For those looking for an extended biking adventure, ride through the scenic canyon on one of the many mountain biking trails. You'll find plenty of trails to suit your skill level, and the views of the river and trees are simply beautiful. Be sure to bring your camera to capture the scenery. You can even ski down the Millcreek Canyon Ski Trail in the winter.
4. Explore Ensign Peak: Just a short drive from Millcreek is Ensign Peak, a small but popular hiking trail with incredible views of Salt Lake City. The trail is only about a mile long, but it's steep in spots and can be challenging for those who are out of shape. However, the views from the top are more than worth the effort, and you'll be able to see Salt Lake City in all its glory.
5. Go Rock Climbing: For those looking for a real adrenaline rush, head to one of the many rock climbing spots near Millcreek, including Millcreek Canyon, Big and Little Cottonwood canyon and more where you'll find limestone and granite crags to climb. Some of the routes are challenging, with sharp edges and small footholds, but the feeling of the climb is unbeatable.
6. Paraglide or Hang Glide over Millcreek: Take to the skies with a hang gliding or paragliding lesson for the truly adventurous. You'll get an incredible bird's eye view of Millcreek and the surrounding area, and you'll be able to see Salt Lake City in a whole new way.
These are just a few of the many activities that you can enjoy near Millcreek, Utah. The best part is that these activities are all within a short 20 minutes or less drive of our vacation rentals, so you can easily enjoy the outdoors without having to travel far. Book a stay at our homes today and start planning your next Salt Lake City adventure!
We look forward to seeing you soon!